Neko No Sentouki
Only 12 days + Free Emote!
---
Hi guys!
I hope you're doing well.
Almost less than ten days to go before our Kickstarter ends.
So please, if you want the game to be real, consider to support it with a pledge (●≧ω≦)9
Talking about something else, I did some Emote free to use!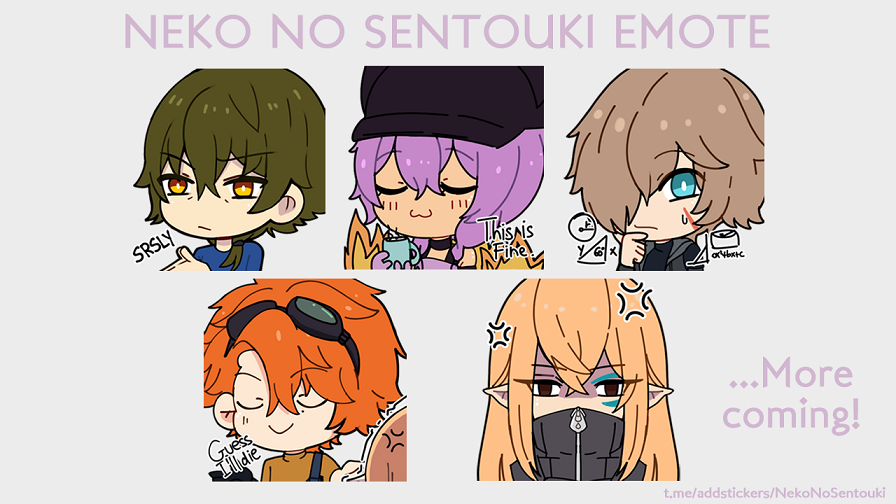 Here the link to dowload them!
https://t.me/addstickers/NekoNoSentouki

Thank you so much and please keep spreading the word!